Digital learning games & activities to keep you engaged
Our easy-to-use suite of games and activities keeps participants focused, engaged, and collaborative, all while reinforcing learning.
Learn about us in 2 minutes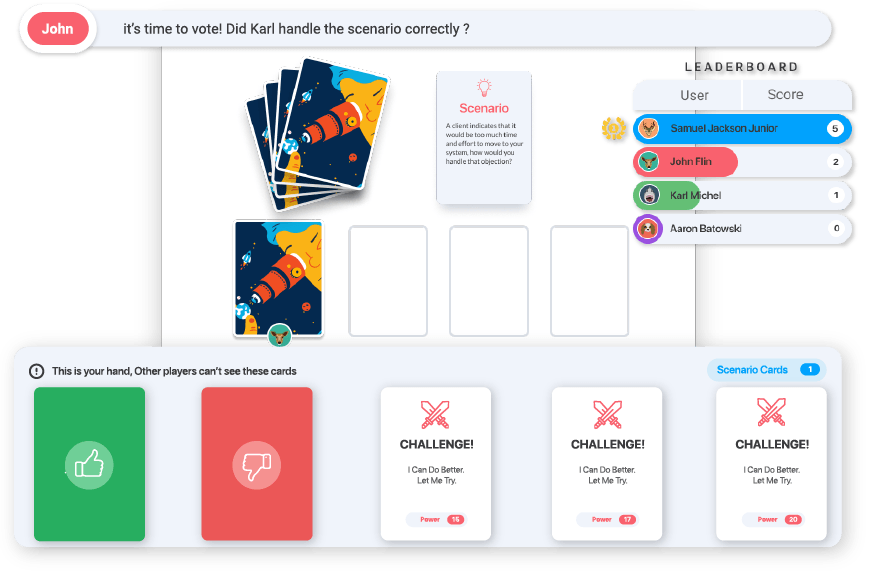 Industry leading brands trust
Why you should use Enterprise Game Stack
Training your team streamlines business operations and increases revenue. But there are a few problems…
Typical learning games: 
Complicated rules
L&D team must develop ALL the content from scratch
Trivia-based design focused only on recall
Little player-to-player interactions
Typical webinar and zoom sessions:
Lots of "monologuing" by presenters
Little engagement among attendees
Difficult to find consensus among innovative or new ideas
Lack of energy and enthusiasm in session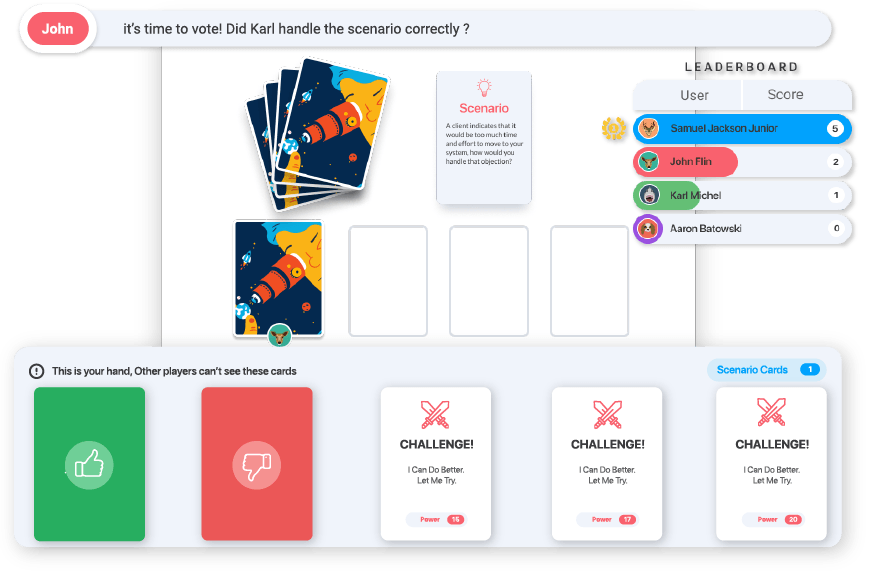 Scenario / Role-Play Game — A real-time, multi-player digital card game
Our role-play game is designed to help individuals develop their communication and critical thinking skills through fun and engaging interactive exercises. This game is perfect for sales training, team building, leadership development, customer service and contingency planning.
Sort Card Game - A solo digital activity
In this activity, participants sort cards into different categories such as product features, skills, and elements in a competitive market. Use Sort as an opening exercise, to categorize ideas, or even to prioritize product features. 
a quick set of questions will generate several possible game options for you to use in your games.
Using some example cards you have already loaded the system will generate more ideas for you to use.
Using AI the system can generate new ways to group and review your gameplay data. 
Ready to level up?
Let's schedule your demo today!