Role-play online with your colleagues
Our platform offers a unique and engaging way to improve teamwork and communication skills through the use of digital card games. With our user-friendly interface, you can create custom role-play games that align with your specific objectives and goals. And, because it's all done online, you can play with colleagues from anywhere in the world.
Unleash your imagination with Enterprise Game Stack
Simplify the process of creating your own custom card game with Enterprise Game Stack.
We've created a selection of best role-play games to serve as your inspiration and starting point. Just pick one, and let the fun begin!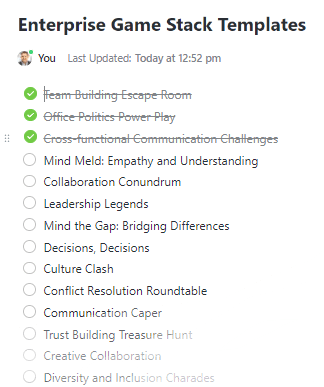 Minimal Effort Customization
Bring your game to life with ease! Our intuitive excel sheet makes it simple to manage all your card content, allowing you to quickly assemble your game. And when you're ready, just upload your content and we'll take care of the rest. Make your cards stand out with our beautiful templates, ready for customization. Whether you're a graphic design pro or a beginner, you can create exactly the look you want using popular tools like Photoshop, Figma, and Canva. Or, start from scratch and let your creativity run wild!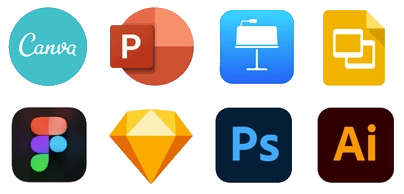 Empower your team with Enterprise Game Stack's Role-Play Framework
"The tool is a cloud-based digital card game builder intended for corporations to build learning games and activities quickly and easily. If you can use a spreadsheet, you can build a digital card game for either a solo player or for a group of players. We say it's like sitting around a table with your friends playing a card game."
Create and invite
players
and
spectators
We understand the importance of providing a seamless gaming experience for all types of users. That's why we've integrated three key roles into each of our games: Player, Moderator, and Spectator. The Spectator role is a unique feature that allows users to observe the game without participating, providing a new level of engagement for your audience. This feature was specifically requested by our valued customers and has proven to be a huge success, enhancing the overall gaming experience. So, whether you're a player, moderator, or spectator, we've got you covered.
Ready to level up?
Let's schedule your demo today!